Here are various resources available free for you 🙂
SETTING UP FOR MUSIC
Music is a great group activity. You don't need to have a lot of people for the communal energy to work its magic. These guidelines of how to set up for a music session will work well at home with friends and family or in a nursery/school setting.
For me, the best way to start a music session is with everyone sitting on the floor. Coats off. Shoes off. On the floor. In a circle. The area should be carpeted or covered in mats, so that everyone is comfortable.
Set up a circle of instruments, placing them where you want people to sit. I always like giving the children a name sticker, they're useful and fun. Use as wide a variety of instruments and sound toys as possible.
Shakers, drums, sticks, bells, glockenspiels and xylophones, triangles, scrapers, whistles, gathering drums, the list is endless.
I also love making instruments from everyday and recycled objects. See the MAKING INSTRUMENTS
It's good for the children to have something to hold in their hand, be it a beater, stick or small shaker. This can be used in all the games to beat rhythms and patterns on the floor, drums or other instruments.
Keep the sessions exciting and engaging, using lots of movement and actions.
Using makaton signs as the actions in some of the songs, introduces a new way of communicating and guarantees that we all use the same actions.
Props like colourful play parachutes, hand puppets, peek-a-boo cloths and song props help to keep things exciting and are a great focal point.
It is essential to be sensitive to the children's collective mood, so having session plans is great, but you must be ready to adapt them.
Introduce and discover new styles and genres of music for listening and playing.
You will soon discover which your children prefer from their response.
Some styles that I have found work particularly well include
Ska, Skiffle, House, Disco, Northern Soul, Funk, Cumbia and Samba.
But use the music you enjoy, and hopefully the kids will too!
I've included a few pictures of how I might set up for a class, but I'd love to see yours!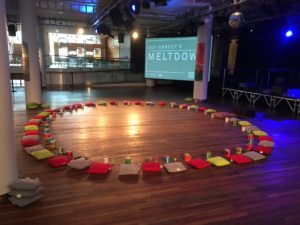 This was a set up for a massive session I did as part of the Meltdown Festival at The Southbank Centre.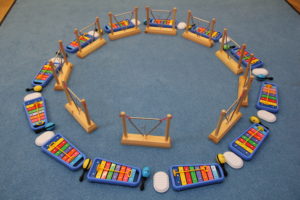 I always set up "in a circle, on the floor". It can be nice to offer a wide variety of instruments.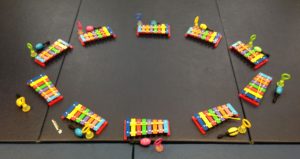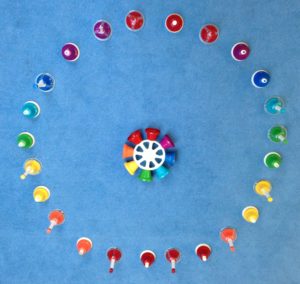 When using or focussing on a new instrument, remove other distractions.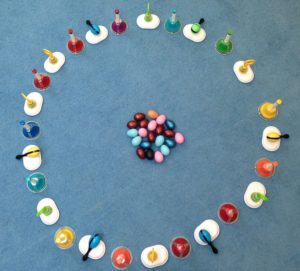 Try as many combinations as possible.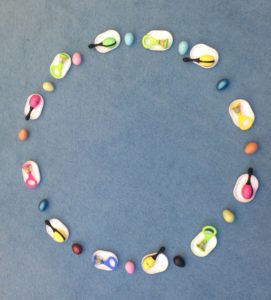 This is a simple way of setting up a shaking, tapping and scraping session.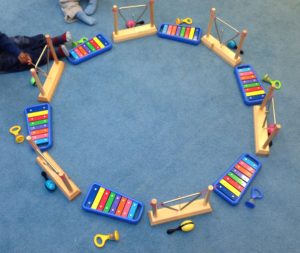 A much smaller set up, each child had a glockenspiel and a triangle.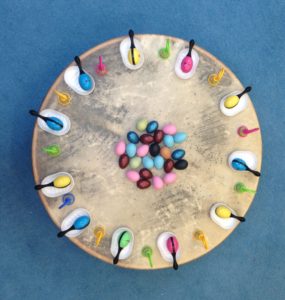 This is my favourite gathering drum. It's fantastic as a group instrument, and for demonstrating the power of sound, by beating the drum and observing the results.

SONG SHEETS
For a teacher pack of large display friendly PDFs of all the songs in "I Like Singing Songs" email
[email protected]
SIGNING SHEETS
MAKING INSTRUMENTS
Tin Drums
Parcel Tape Drums
Shakers
Rain Sticks
Chicken Squeakers
Elastic Band Instruments
Vegetable instruments- can always put up links to other peoples stuff

PRINTABLES